Highly Successful

Corporate and Private Events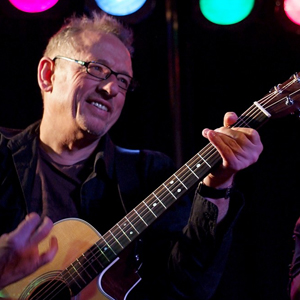 Highly Strung have a perfectly crafted selection of music
to make your corporate event or private function a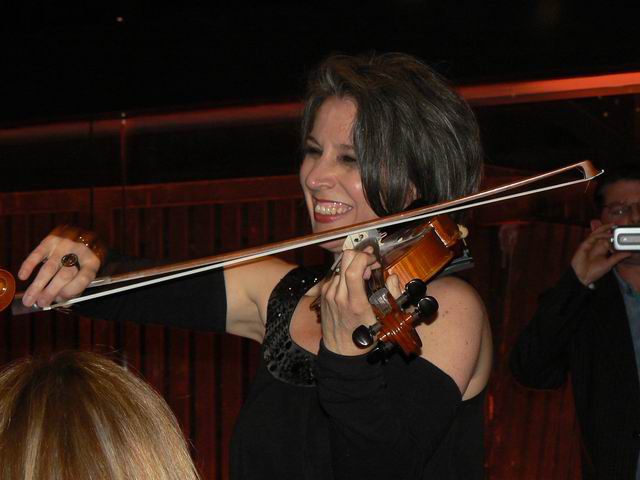 success.
The main criteria are that the music is well known and is performed with enthusiasm and enjoyment.
A highlight of an evening with Highly Strung is their unique ability to move from table to table playing requests for your guests. This encourages a warm relaxed atmosphere in the room while at the same time allowing for conversation and networking at other tables.
---
Highly Strung can perform acoustically, or with minimal amplification. This gives them the freedom to position themselves anywhere in the venue, providing ambience, or to mingle with the guests, playing their requests if invited.
However, if required in larger venues, or where dancing is preferred, sound reinforcement can be provided.
Highly Strung can perform as a trio, quartet or quintet, with the addition of second violin, second guitar and female vocalist/flautist.
From an intimate cocktail gathering to a larger function, they will, in consultation with you, provide exactly the right combination of music and musicians to guarantee the success of your event.
What satisfied clients have said about Highly Strung
"It was a great night and you and Bernadette were an absolute hit with our guests. I can't believe two performers could generate such a tremendous sound.....I was looking for the rest of the band!
Thanks for making it such a memorable night.

"
Stephen Lowndes CEO Royal Rehab Centre Sydney


"
Great night....great band......thanks!"
Congress and Event Organiser,
Venue Management Association (Asia & Pacific)
"An absolute highlight of their performance and one that totally endeared them to our delegates, was their 'wandering' entertainment where three members of the band moved among the tables and played a series of requests, much to everyone's delight. The 'duelling violins' were wonderful"
Peter Russo, CEO Australian Science Teachers' Association
"They are dream performers, Justin and Bernadette McCoy.
I've been following their performances since Hat Trick in the 80s, and have long been enamoured with their talent, and energy.
So versatile are they, they can perform in a multitude of guises, from solo or duo to full team productions.
They exude a warmth on stage that impacts deeply with their audiences. Encore!!!"
"What a night! I know we've had so many successful events with Highly Strung over the years, but wasn't it fantastic to have such a small event and see how every single one of the guests responded so positively to the fantastic music you, Bernadette and Paul performed."
Pamela Wheat, Producer Special Events, ICMS Australia
"I thought the format worked really well & particularly the table requests. I feel the evening was really made by your presence which seems to take the evening from just another party to a total 'Wow! Night' which everyone tells me it was. So thank you all so much for yet another wonderful performance!"
Sue Vincent, Sue Vincent Catering
Here is a sample of our party repertoire
1000 Years
Ain't no Sunshine
All around my Hat
All my Loving
All you need is Love
American Pie
And I love her
Baker Street
Banana Boat Song
Better be Home Soon
Blue Skies
Breathless
Brown Eyed Girl
Budapest
Bus Stop
California Dreaming
Cat's in the Cradle
Cavatina
Chapel of love
Chasing Cars
City of Stars
Classical Gas
Come away with Me
Come on Eileen
Copperhead Road
Crocodile Rock
Czardas
Dance me to the end of Love
Dancing Queen
Daniel
Devil went down to Georgia
Dirty old Town
Dock of the bay
Don't dream it's over
Doo wah didi
Down Under
Dream a little Dream of Me
Dreams
Duelling fiddles
Eagle Rock
El Condor Pasa
Eleanor Rigby
Elenore
Fernando
Fields of Gold
Five ft 2
Friday on my Mind
Georgie Girl
Go your own way
Going Home
Hallelujia
Have I told you lately that I love you
Here comes the Rain Again
Here comes the Sun
Hey Jude
Honkey Tonk woman
Hotel California
I can see clearly
I can't help falling in love
I hear you knocking
I'm a Believer
Imagine
In the Arms of an Angel
Island in the Sun
It's only Natural
Jamaican Farewell

Joy of Life (The Corrs)
Layla
Long and Winding Road
Lough Erin's Shore (The Corrs)
Love me tender
Major Tom
Michelle
Minstrel Boy / Toss the Feathers (The Corrs)
Moondance
Moon River
Mrs Robinson
Mull of Kintyre
Mumma Mia
Mustang Sally
My Girl
Never tear us Apart
Nights in White Satin
Nutbush City Limits
Old Time Rock and Roll
Phantom of the Opera
Proud Mary
Rhiannon
Rock Aria
Rockin' all over the world
Romeo and Juliet
Runaway
Sailing
Somewhere over the Rainbow
Something
Stardust
Stuck in the middle with you
Sultans of Swing
Summertime
Sunny Afternoon
Surfer Girl
Sweet Home Alabama
Taxi
Thinking Out Loud
Those were the Days
Tiny Dancer
To her Door
Unchained Melody
Under the Boardwalk
valerie
Viva la Vida
Water of Love
Weather with you
We've gotta get out of this place
Whiter shade of Pale
Wild Thing
Will you still love me tomorrow
Wimmoweh
Wish you were here
Yellow
Yesterday
You Raise me Up
You sexy thing
Your Song
You're so vain
You've got a friend
You've lost that lovin' feeling
Zorba the Greek